Lela Klein | Board Member
Jetpack met our technical specifications and also got our "vibe" and design aesthetic. They were very communicative, flexible and easy to work with.
© 2023 Jetpack Creative.
All rights reserved.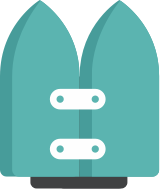 Thanks for the Message
Hey, thanks for filling out this form! It means you either want to start a project or you were just curious what would happen. Doesn't matter to us, we're happy to have you and we'll get back to you as soon as we can.
Return to site